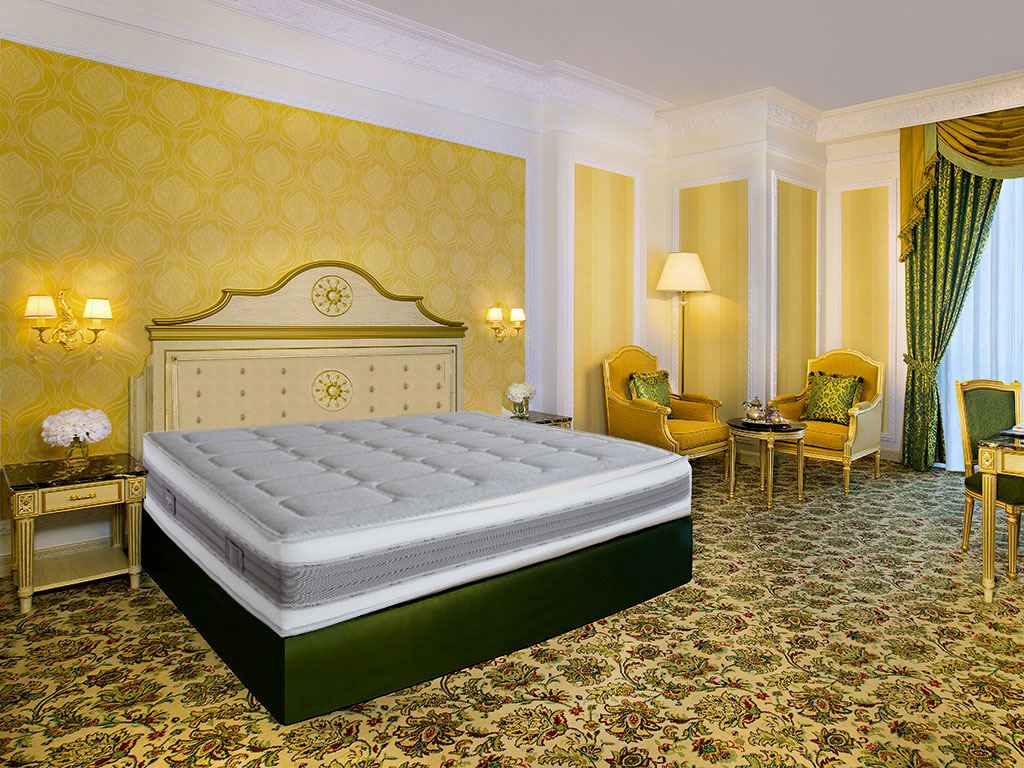 Framework: variable weight bearing slab in Memory  Foam high density 80 kg/m3 and indeformable polyurethane foam in density 40 kg/m3
Padding: anallergics fibers
Covering: antistress vitality stretch fabric
Memolux is a mattress with two differentiated weight bearing layers for an ergo-anatomic support, that perfectly adapts to the body, following its pushes, weights and movements.
The Memory Foam layer D80 kg/m3 harmoniously and naturally interlaces with the polyurethane foam slab D40 kg/m3 characterized by a softness and an excellent comfort.
Thanks to the particular structure and to the intrinsic properties of the material, it enables an excellent transpiration and thermo regulation. The product has a double support: soft and more enveloping on the Memory Foam layer and more supporting on the extended polyurethane layer. the covering in stretch fabric is removable and washable on machine.