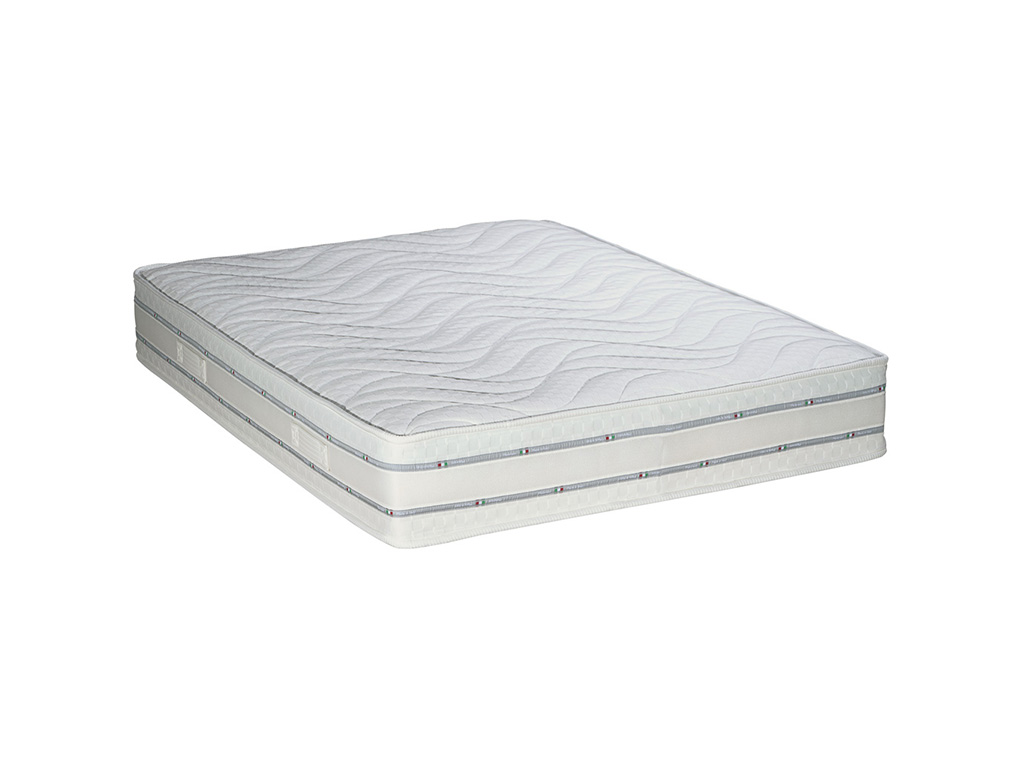 Framework: indipendent pocket springs with 7 differentiated zones (352 springs in 80×200 cm size) and Memory foam  h 6 cm with Aloe Vera treatment
Padding: anallergics fibers
Covering: stretch fabric with Aloe Vera treatment and 3D Air System side band for an high transpiration
It is a mattress studied to adapt itself perfectly to the body shape, giving pleasant comfort sense.
The structure is composed by a box system of indipendent pocket springs with 7 differentiated zones which gives to the product excellent ergonomic properties, bettered by the Memory Foam use (height 4 cm) able to make the mattress cosy.
The product characteristics are enhanced by the stretch fabric cover, anti-break-through, hypoallergenic, with anti-bacteria treatment and by a high breathability 3D Air System side band which ensures the perfect mattress ventilation and healthiness.